Trending now: the new fragrances from L'Artisan Parfumeur!
Created with passion and artisanal finesse, each perfume represents a different olfactory journey, imbued with the artistic flair and the creative freedom of its master perfumer.
L'Artisan Parfumeur stages the secrets of a nature that only wakes up at nightfall.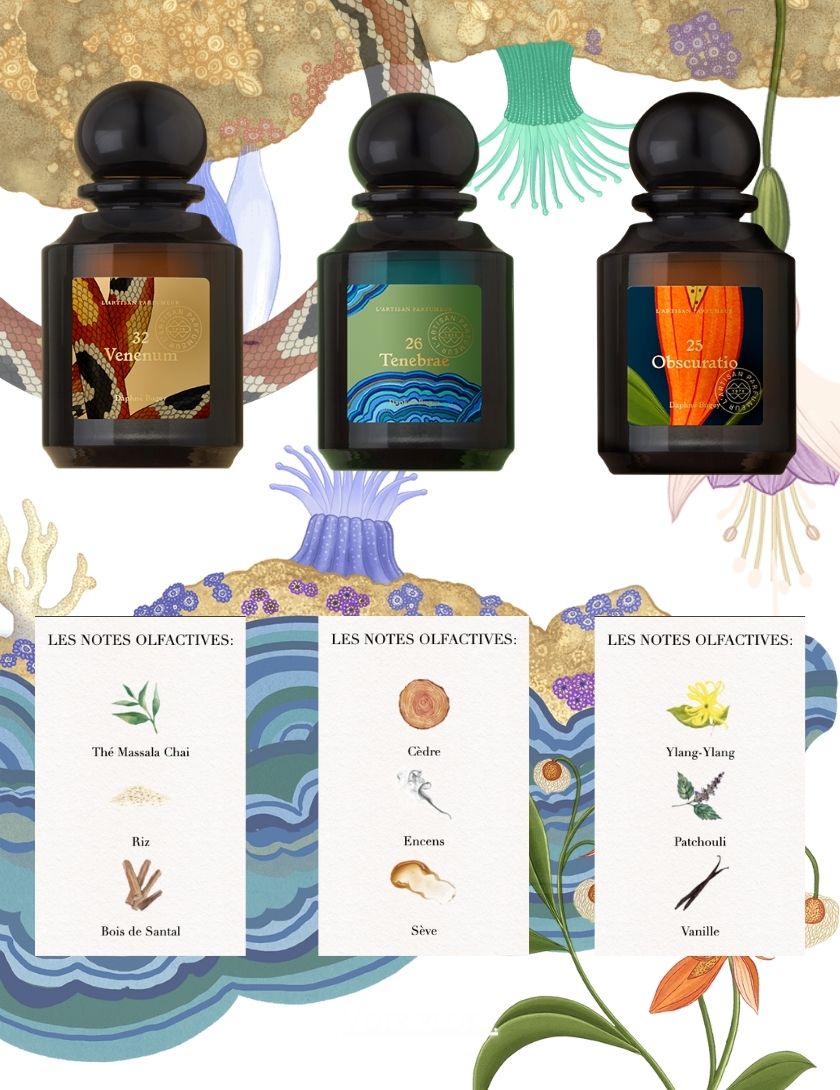 Click here to see the rest of the collection ...
L'Artisan Parfumeur does not stop there! Indeed, the label pushes the doors of the Orient and invites you to discover distant countries. Explore these exceptional riches with rare and precious ingredients, for a total escape of the senses...
Discover now the two new fragrances of L'Artisan Parfumeur exclusively at Irina Khä!